How the fashion world learned to love black opaque tights
As the weather turns, we ask the question: have you opened your tights drawer yet? If so, good news. After years in fashion Siberia, opaque tights are enjoying a comeback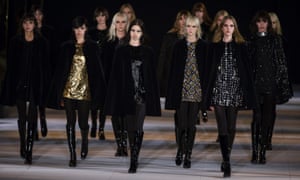 As sure as the world turns and the moon waxes and wanes, trends come and go in fashion. And yet, for the past decade, the industry has settled on one indubitable truth: opaque tights aren't cool, or modern – and to wear them just isn't fashion.
While the idea that tights could be "oh-vah" sounds absurd to anyone who has ever waited for a bus, on the front row it has been the stone-cold truth for years. And though we might shiver at the thought, it does make some aesthetic sense.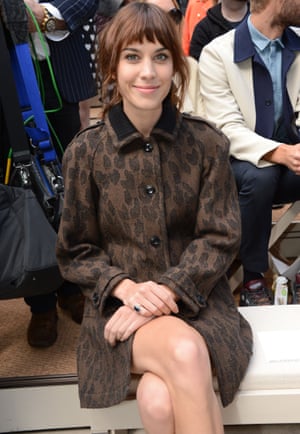 As those who sit cross-legged at fashion shows know, goosebump-free bare legs in cold weather say "where is my driver?" and "what are varicose veins?" If the same legs are deeply tanned in February they also suggest: "I have a yacht."
Glossy magazine photoshoots rarely feature tights. Even when a model is dressed in a gargantuan jumper and Doc Martens, as in this month's British Vogue, her knees will be unseasonably bare. On catwalks, too, dispensing with hosiery is par for the course, elevating looks from everyday to fabulous with just a hint of skin.
So the fact that every one of Heidi Slimane's Saint Laurent autumn/winter 2014 looks came with black tights was quite a statement – particularly the outfits seemed to have been conceived with real life in mind. Slimane's models wore modesty tights with mini skirts and knee high boots. They wore tights with sandals, a look reminiscent of that moment, early in the autumn, when you're chilly but haven't yet bought any sensible winter shoes.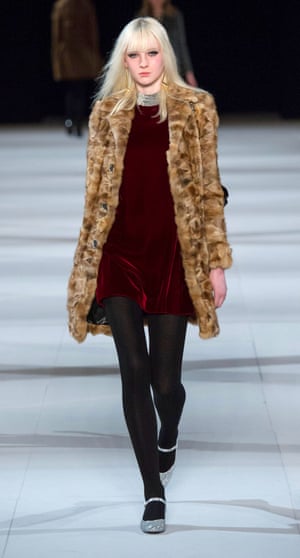 There are signs of a tights resurgence elsewhere, too: Kate Moss has never entirely abandoned opaques, often wearing them under tiny shorts. Recently, Rihanna wore black thigh-high socks that looked very much like opaques to Miu Miu's autumn/winter show, and similar stockings to Christian Dior. Given also that Slimane is a designer who knows the zeitgeist – the man credited with popularising skinny jeans – we can safely say that something is afoot.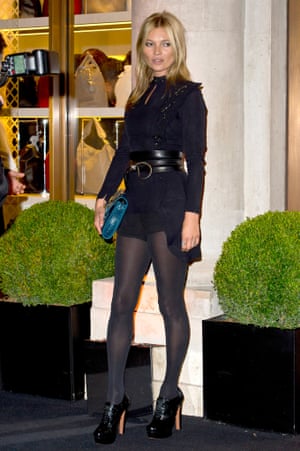 So how to wear opaques the 2014 way? Taking inspiration from Saint Laurent and Moss, it's best to avoid the matronly connotations of a midi-skirt with thick tights and wear them under shorter skirts and shorts. They can also be a good palate-cleanser in an otherwise over-the-top outfit: if you have a comedic fake-fur coat or a highly patterned leather skirt, now is the time to break it out, and pair it with opaques. Finally, annoying but true: expensive tights look better and last longer, and those with a higher denier will look more uniform.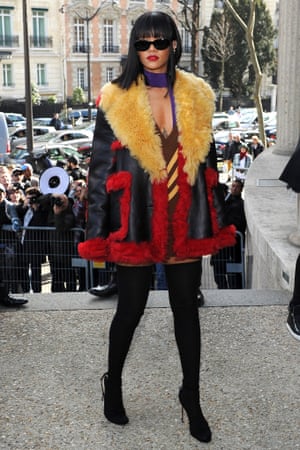 For us committed 80-denier wearers, of course, opaques never really went away, but there's something nice about these faithful, uncool friends enjoying a fashion moment again. It's also heartening to imagine the impossibly chic denizens of the front row spending winter the way so many of us do: negotiating the tangled, unglamorous contents of their tights drawers.